Nosey Iranja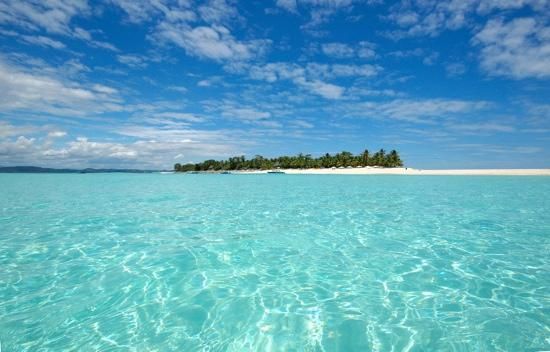 This destination is made up of two charming islands connected 30 miles south of Nosy Be by a thin stretch of sand, and is often referred to the island of turtles. This is due to the fact that turtles commonly lay their eggs on the islands' white beaches. The 1500 m stretch between the two islands is only exposed at low tide. Taking a stroll along the sandbank, taking the occasional dip in the crystal clear water is an unforgettable experience. The Northern Island is home to a quaint light house designed by French architect Gustav Eiffel
Mahavelona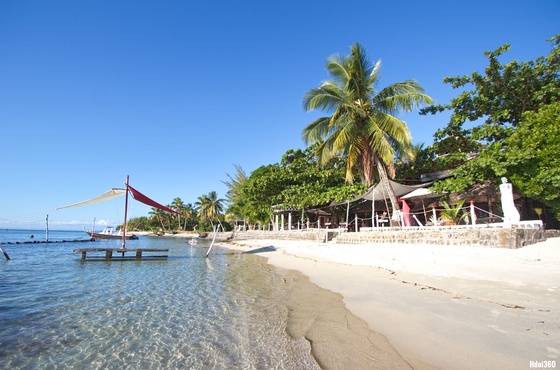 on the mouth of the Onibe River, on the North East coast of Madagascar. Thanks to the reef system about 150 metres off the coast, the beach is protected from rough seas, and the offshore water is perfectly calm as a result. Ideal for those looking to get in some serious tanning and R&R.
Ile Aux Nattes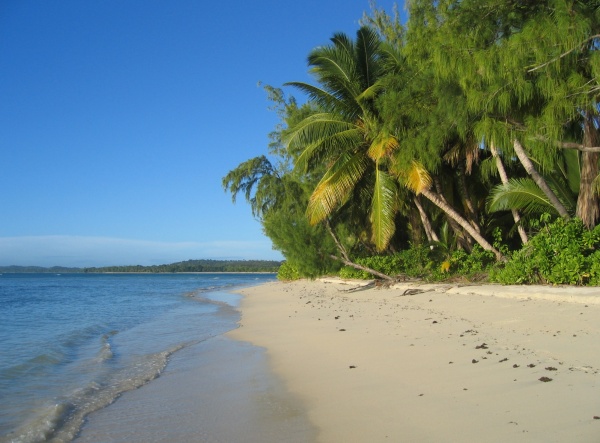 Île aux Nattes (Pronounced "eal oh nut"), also sometimes called Nosy Nato, is a small 3-kilometer-wide island situated at the southern end of Sante Marie. If you are looking for a typical tropical paradise, this is your best bet. The island had a wide range of activities including whale watching, fishing and snorkelling. The Hotel La Petite Traversee is the main lodge on the island that offers travellers everything a little paradise could. They even have a glass-bottom boat for those who might not be too keen to snorkel.
Ille Sainte-Marie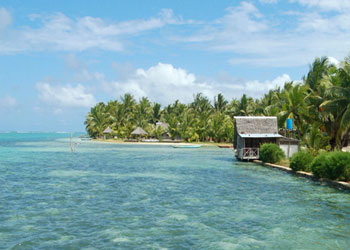 Ille Sainte Marie, also known Nosy Boraha is a long thin island situated on the North East coast of Madagascar. This is a popular destination for snorkelers and divers as the island lagoon is incredibly rich in underwater fauna, and protected from large predators such as sharks. The island has also become a hotspot for whale watching due to the substantial groups of humpback whales that use the islands protective geography for breeding and raising their young.
Tsarabanjina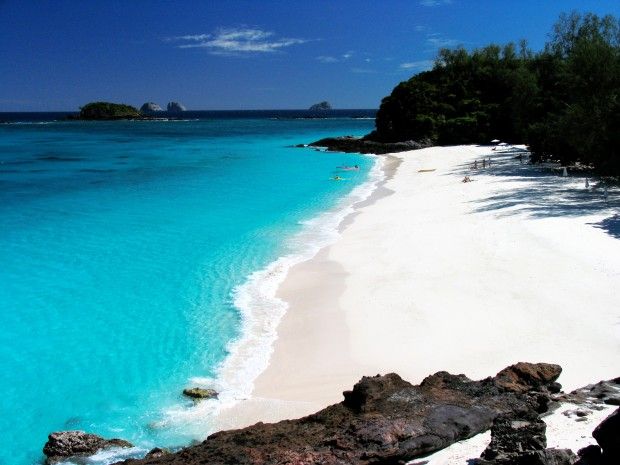 As one of the smallest tourist islands that surrounds Madagascar, Tsarabanjina has to be one of the most scenic islands in the Indian Ocean. Surrounded by crystal clear water, and only accessible via boat, the island has just one lodge which is the epitome of barefoot luxury. The island is roughly 40 kilometers from Nosy be.
Nosy Be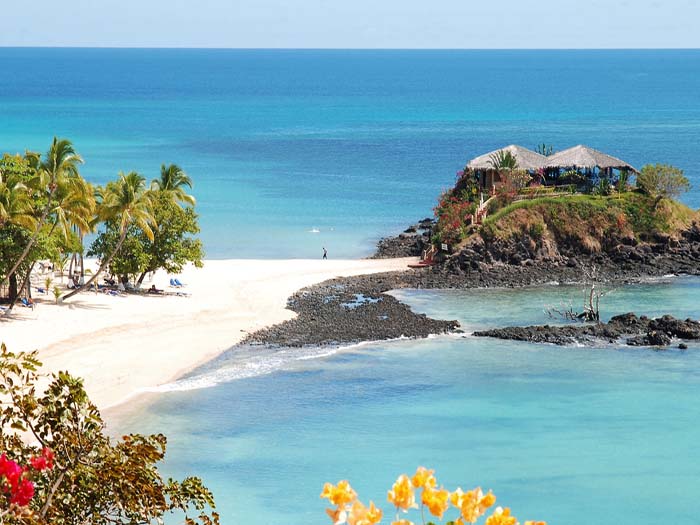 Nosy Be is perhaps the most famous and popular tourist destination in Madagascar. One of the larger islands surrounding the coast of Madagascar, Nosy Be means 'big island' in traditional Malagasy. Thanks to the island's wide variety of spices, it is often referred to as Nosy Manitra that translates to 'scented island' in English. The island makes our list due to the sheer number of picturesque beach locations. It recently garnered international attention as one of the few places to spot one of the rarest animal species on the planet, the Omura whale, which was only officially classed as a species in 2003.